Newblock of Barcelona, Spain joins 5-SLN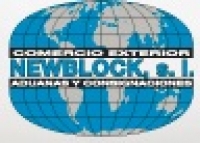 5-SLN is pleased to announce that Newblock of Barcelona, Spain has joined our growing and dynamic network.
Newblock S.L. is registered IATA and FIATA agent in Spain, and tax AEO broker, which allows us Newblock handle all inbound/outbound operations and customs clearance requirements in all the Spanish customs, in a professional, timely and quick manner, whichever port or airport in Spain associates need to ship to/from. Newblock's wide range of services enables associates to have a close control and door service, and assuring upmost co-operation at all times, with a maximum of 24 hours replies. Their website is www.newblock.com
The 5-SLN global network now represents 162 Members with 291 branch offices in 170 cities in 72 countries with 5,005 Staff and USD 1.6B in Annual Revenues.