Industry Partners
5-SLN is proud to endorse a number of Industry Partners that can be relied upon to offer superior services. These include:
RATE MANAGEMENT SYSTEMS;


5-SLN Associate, Cargoguide is a part of WiseTech Global and allows users to make great quotes in seconds with up-to-date rates at their fingertips. 12 years of customer success with over 1.500 companies around the world are working with Cargo Office.
LEGAL ADVICE AND ASSISTANCE: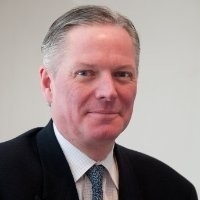 5-SLN has launched "5-SLN Legal Assistance and Advice" designed to assist Members with a legal resource as their initial point-of-contact: Roeland Golterman, Master-at-Law. 5-SLN has made it easy for Members to have an initial no-obligation consultation with Roeland and he can advise you of any further actions you should take. For a fee of USD 500, Members will get up to 5-hours of legal advice from Roeland. If the matter is outside of Roeland's area of expertise or involving specific local laws, Roeland will be able to put you in contact with a more appropriate legal expert. Members will be able to see an on-line count-down clock to ensure consultations are effective. Click on Legal Assistance for more information.
LOGISTICS CERTIFICATIONS:


5-SLN endorses the "Organization of Logistics Professionals (OLP)". This company allows Logisticians to become accredited as Certified Logisticians, Certified Lead Logisticians or Certified Master Logisticians depending on their education and experience (which are reviewed by independent OLP Board Certification Members). Enhances career development and professional credibility........
SOFTWARE SERVICES:


5-SLN is proud to be a partner of WiseTech Global, the leading provider of software solutions to the logistics industry globally with their CargoWise One platform.

5-SLN is proud to be a partner of Riege Software International, the leading provider of smart software solutions for the cargo industry. Established 1985, the privately-owned company provides products and services to more than 350 customers worldwide with over 5,000 users in 24 countries, aiming to accelerate processes and enhance the work-life of forwarding professionals.
DEBT RECOVERY SERVICES: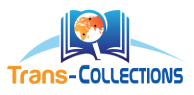 Trans-Collections has industry-specific experience that spans decades and has spent time honing knowledge in the areas of management, administration, collection techniques and strategy to better serve client needs. Trans-Collections prides itself on the expertise that it has in the Transportation and Logistics industries and this shows through in the work done for clients.
SHIP AGENCY NETWORK:


Jointly operated by 5-SLN and our Memorandum of Understanding partner, Global Logistics Network (GLN), the "Global Ship Agencies Network" (GSAN) is a worldwide umbrella organization comprised of leading local and regional Liner and Tramp Ship Agents.
FREIGHT DIRECTORIES: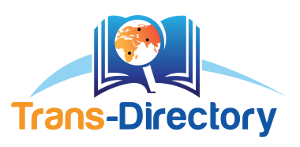 Established in 2003 and owned by our Memorandum of Understanding partner, Global Logistics Network, Trans-Directory is the world's leading directory of transportation & logistics companies.