Good Looks Foundation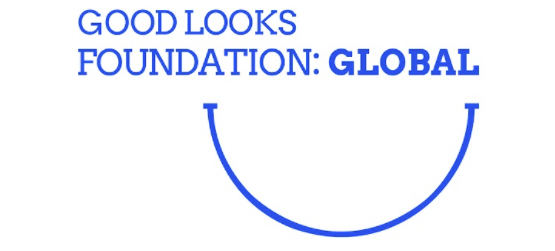 5-SLN believes in the spirit of supporting charitable causes to help the under-privileged - both on a personal and corporate level. From the very beginning, 5-SLN has committed to donating a percentage of all Annual Network Fees received to support the Good Looks Foundation that will administer these funds. The 5-SLN Foundation was renamed in 2022 to GLF: Global in order to open up the ability to extend its donors past just 5-SLN Network.
2022 & Beyond: Please visit our website at www.goodlooksfoundation.com/global to keep up to date with our newest initiatives & learn how to contribute.
2021 - In its mission to reach some of the most vulnerable populace, The 5-SLN Foundation has continued its work with an incredible individual, Mr. Wath Saw, with its most recent project, the Five Schoolroom Project.
Based in Cambodia, Wath has dedicated most of his adult life to a truly noble cause of which has impacted him, his friends, his family and all the people of his country for that matter; the (re)building of education in his home of Cambodia. The Good Looks Foundation, in league with Mr. Saw, has worked to fund the construction of five new schoolrooms in rural Cambodia over two hours from Siem Reap. These new facilities will serve hundreds of grateful students who likely would never have had the opportunity to receive an education prior.
Having already reached its $35,000 goal, the project is fully funded and is already in process of construction.
2021 - API Women
5-SLN is pleased to have made a generous donation to API Women
AAPI Women Lead and #ImReady Movement aims to strengthen the progressive political and social platforms of Asian and Pacific Islander communities in the US through the leadership of self-identified AAPI women and girls. Our goal is to challenge and help end the intersections of violence against and within our communities. We do this work in solidarity with other communities of color
2021 - Nightlife United
5-SLN is pleased to have made a generous donation to NYC Nightlife United an emergency relief fund to Save NYC Nightlife Cultural Spaces
Focused on supporting BIPOC-owned and led businesses who create safe spaces for the BIPOC and LGBTQIA communities
2020 - World Central Kitchen
5-SLN is pleased to have made a generous donation to World Central Kitchen is a not-for-profit non-governmental organization devoted to providing meals in the wake of natural disasters. Founded in 2010 by celebrity chef José Andrés, the organization prepared food in Haiti following its devastating earthquake.
2020 - The Natural Resources Defense Council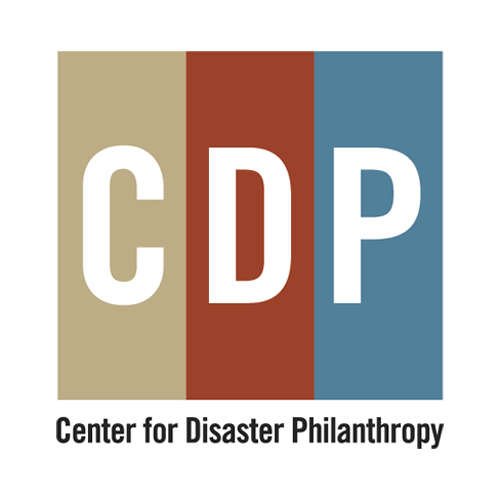 5-SLN is pleased to have made a generous donation to The Center for Disaster Philanthropy (CDP) is a full-time resource to help donors make more thoughtful disaster-related giving decisions and maximize the impact of their gifts.
2020 - The Natural Resources Defense Council
5-SLN is pleased to have made a generous donation to NRDC - The Natural Resources Defense Council works to safeguard the earth - its people, its plants and animals, and the natural systems on which all life depends.
2020 - Essendon North Rotary Club of Australia
5-SLN is pleased to have made a generous donation to Essendon North Rotary Club - The group was recommended to us by Daniel Mott of Regroup Logistics in an effort to help with the devastating wildfires in Australia. Families in need were provided food vouchers and supporting the local community in these trying times.
2019 - The Rainforest Summit
5-SLN is pleased to have made a generous donation to The Rainforest Summit - Their mission is to create a global consensus around the current climate crisis, as well as a shared plan of action for bringing awareness to saving the planet's most essential rainforests. By bringing together scientists, environmental representatives, indigenous voices, plus leaders of the press, our goal is to unify those on the frontlines by helping them chart a path forward for the land, people, and natural species of our disappearing ecosystems around the world.
2019 - Orca Sound Projects
5-SLN is pleased to have made a generous donation to Orca Sound Project. Orca Sound Project is stepping up to the challenges the world faces in sustainability. We are a solutions platform for environmental issues with a current focus on ocean waste and recycling. Through creative eco innovation, working with material, communal and economic platforms with a focus on environmental values with a close eye on forward thinking opportunities to remodel our world.
2019 - Moving Mountains
5-SLN is pleased to have made a generous donation to Moving Mountains - an international charity supporting disadvantaged children & communities in Kenya, Tanzania & Nepal by funding early child development programs and education costs from primary to college level. Works closely with families and communities to provide a long term holistic help, promoting equality and empowerment allowing young people to achieve their dreams and move mountains.
2018- Beyond Dope


5-SLN is pleased to have made a generous donation to Beyond Dope Productions that envisions a world beyond overdose deaths by seeking to empower individuals with opiate addictions, so they can reduce the risks associated with active opiate abuse, and ultimately choose an opiate-free lifestyle.
2018 - Believe in Music


5-SLN is pleased to have made a generous donation to Believe in Music whose vision is to transform Baltimore's children into advocates for their community by providing a platform for them to tell their own stories by empowering youth with self-expression and community engagement through music and technology education.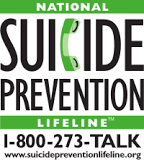 2018 - National Suicide Prevention Lifeline
5-SLN is pleased to have made a generous donation to the National Suicide Prevention Lifeline - a national network of local crisis centers that provide free and confidential emotional support to people in suicidal crisis or emotional distress 24 hours a day, 7 days a week.
2018 - Connecticut Children's Medical Center Foundation
5-SLN is
pleased to have made a generous donation to Connecticut Children's Medical Center Foundation whose mission is to support the Medical Center by bringing together patient families, donors, community members, philanthropic partners and others to raise the financial resources needed to invest in people, research, technology and state-of-the-art equipment for the care of children in need.
2018 - Girl Up

5-SLN is pleased to have made a generous donation to Girl Up - a global movement of empowered young women leaders who defend gender equality. Girl Up was founded by the United Nations Foundation in 2010, and continues to work across a global community of partners to achieve gender equality worldwide.
2018 - We Bee Spelling


5-SLN is pleased to have made a generous donation to We Bee Spelling; an interactive spelling game show combining a concert, comedy show and spelling bee that has now raised over $450,000 for worthy causes.

2018 - Cerebral Palsy Association
5-SLN is pleased to have made a generous donation to The Cerebral Palsy Association of Nassau County (CP Nassau); an independent, not-for-profit health agency serving over 1,500 children and adults with cerebral palsy, developmental and other disabilities.

2018 - T.J. Martell Foundation
5-SLN is pleased to have made a generous donation to the T.J. Martell Foundation; the music industry's leading foundation that funds innovative medical research focused on finding treatments and cures for cancer. The Foundation sources and supports early-stage translational research projects which otherwise might not be funded.
2018 - National Brain Tumor Society


5-SLN is pleased to have made a donation to the National Brain Tumor Society. The NBTS is fiercely committed to finding better treatments, and ultimately a cure, for people living with a brain tumor today and anyone who will be diagnosed tomorrow.
2017 - Kids of Courage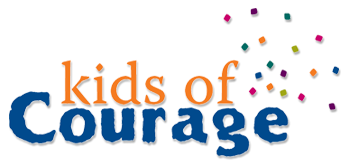 5-SLN is pleased to have made a donation to Kids of Courage - a groundbreaking volunteer-centric organization, dedicated to the support of sick children and their families, day and night, 365 days a year. Founded in 2008, Kids of Courage is committed to change the way people look at illness, and open up a world of support, hope and opportunity for every sick child and family, no matter how serious the diagnosis is.
2017 - No Kid Hungry Campaign Donation

5-SLN is pleased to have made a donation to the No Kid Hungry campaign. Child hunger is a problem that threatens our children and our future. We're in danger of losing an entire generation of leaders, innovators and problem-solvers. The No Kid Hungry campaign connects kids in need with nutritious food and teaches their families how to cook healthy, affordable meals. The No Kid Hungry campaign also engages the public to make ending child hunger a priority.
2017 - Hurricane Harvey Donation


On the heels of Hurricane Harvey, potentially the largest natural disaster in US history, 5-SLN has made a substancial donation to the American Red Cross. It is estimated that over 100,000 houses have been flooded and 30,000+ residents are homeless......
2017 - Donation to "ActionPlay"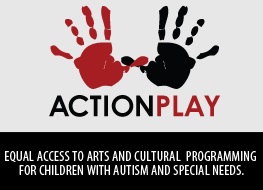 5-SLN is pleased to have made a donation to Actionplay, a NYC-based charity focused on outreach and education dedicated to providing children, teens, and adults on the autism spectrum and related conditions equal access to education, arts, and culture. Actionplay is dedicated to improving the lives of individuals on the autism spectrum, their families, and the community at large.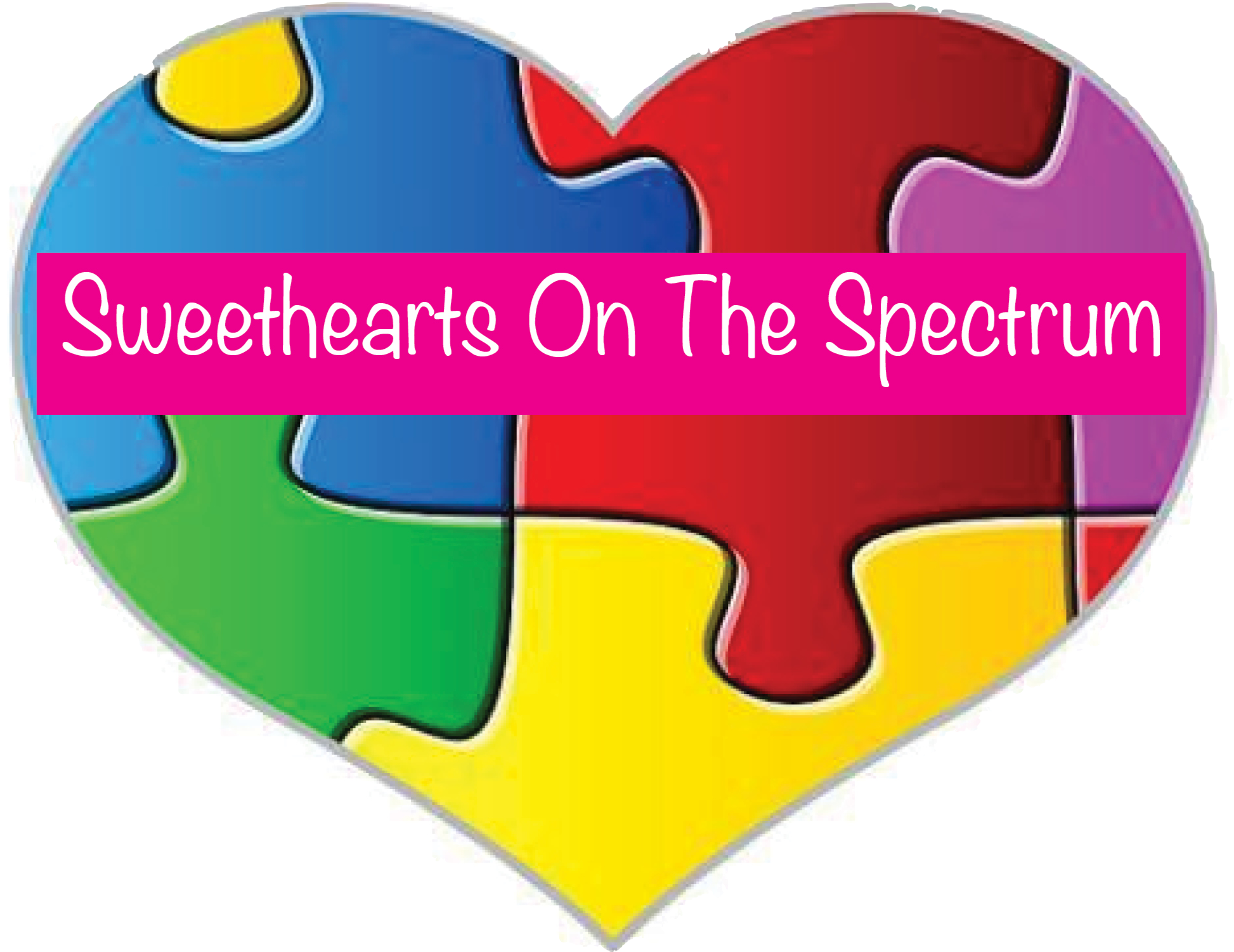 2017 - Donation to "Sweethearts on the Spectrum"
5-SLN is pleased to have made a donation to "Sweethearts on the Spectrum" which focuses on children with Autism Spectrum Disorder (ASD) - a neurological disorder that causes children to have significant delays in social and communication skills. In recent years, the rise in autism rates prove that this condition has become an epidemic with sources claiming that 1 in 68 children are diagnosed with ASD.
ASD is roughly 4 times more likely to occur in boys than in girls and "Sweethearts on the Spectrum" serves as an outlet for many young girls to connect with each other and work on those crucial socialization skills, while parents are able to meet others who share similar lifestyles.

2017 - Donation to "World Water Day - 2017"
5-SLN is pleased to support "World Water Day - 2017" by making a donation to bring water filers to homes in Dabal, India. Over 16,000 people in Dabal and surrounding villages along the Kali River currently have a single source of water that contains high concentrations of contaminants such as cadmium, lead and chromium. These poisons and heavy metals lead to gastrointestinal and neurological diseases and cancers. Our 5-SLN donation will provide reverse osmosis filters that safely removes these dangerous and life-threatening contaminants and yields safe drinking water.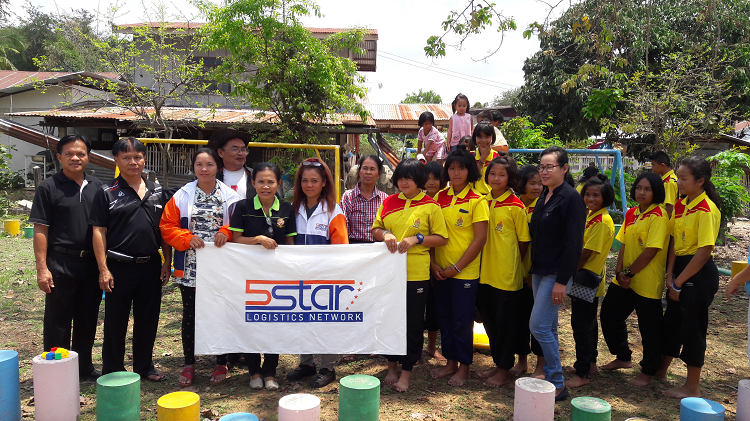 2017 - School Play Yard for children in Kanthararom, Sisakat Province, Thailand:
5-SLN was approached by a teacher at this school and agreed to donate a school Play Yard for the students. This included several large pieces of play equipment, see-saw, slide, etc. that will provide fun for students for several decades to come.

2016 - Recreational camps for people with severe disabilities in Guatemala:
5-SLN has made a significant donation to Viamistad; a non-profit organization focused on individuals with severe disabilities in Guatemala. Every year, Viamistad brings people together at large recreational sleep-away camps where local volunteers live with and care for these isolated Guatemalans.
2016 - Village School in Cambodia: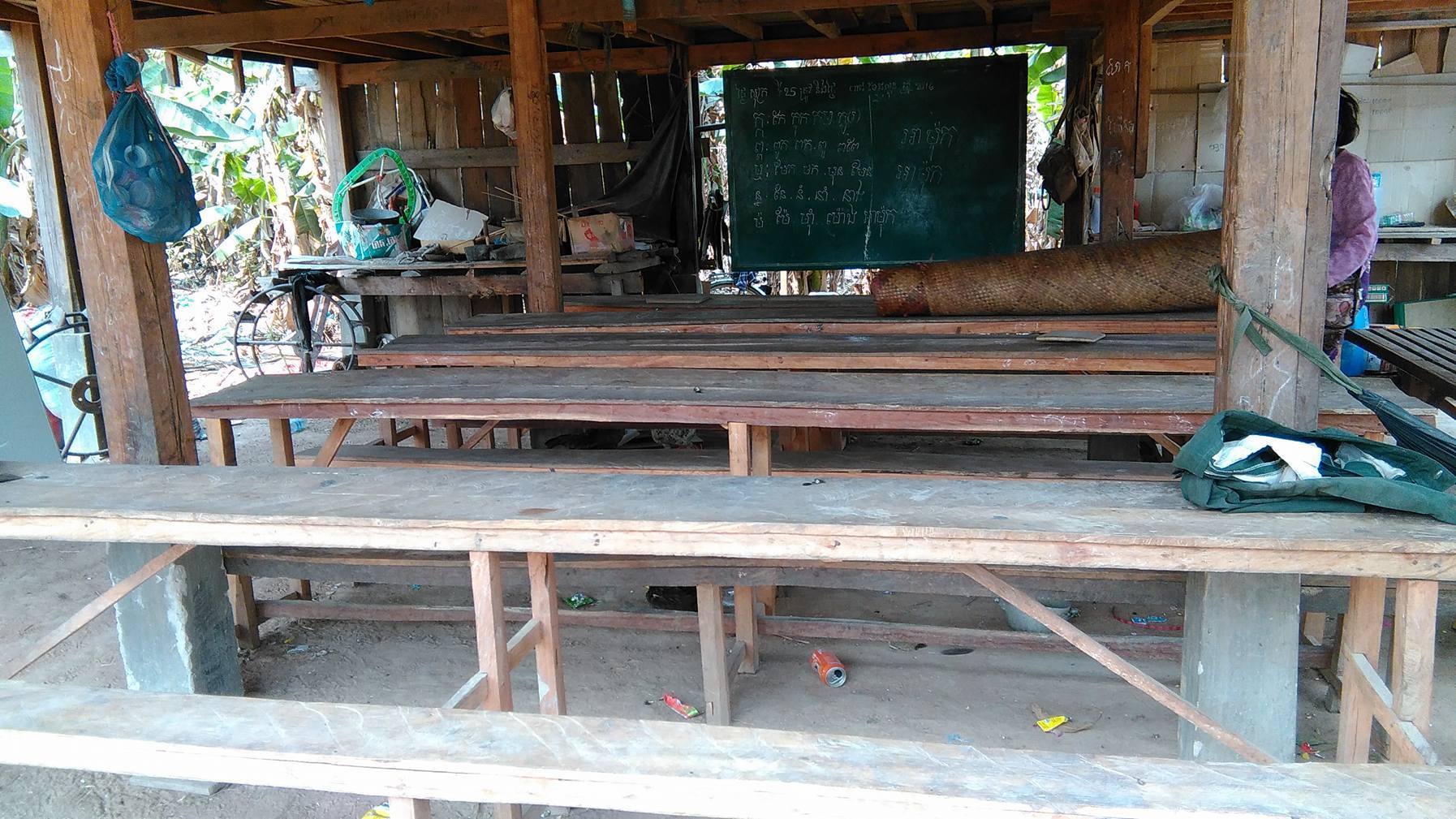 Thanks to an introduction from Ruwan Premathilaka of Now365 Logistics, 5-SLN will be supporting the building and furnishing of a school for students in village in rural Cambodia near Siam Reap. Ruwan has previously supported a similar project and has met with the volunteer who will manage the construction of this new school.
As can be seen, students are currently being taught by a volunteer underneath a stilted house with little or no facilities other than make-shift planks for tables. This facility will be replaced with a stand-alone school on land that has been donated for this purpose by the villagers.
As of April 2016, frantic efforts are being made to lay the foundation and get the main structure built before the start of the Rainy Season. The existing school-room frequently gets flooded during this season that starts in May/June.
As of June 2016, construction is well underway with the structure 90% complete. Work is currently progressing with painting, installation of windows and doors, 20 desks and rest-room facilities. A sump-well will be dug for water and some of the surrounding area will be fenced in for students to grow vegetables.
Update: June 13, 2016: Flag Pole being installed. Desks constructed and being sanded/polished. Gate, pump well and toilets being worked on!
2015 - Providing Computer Room Facilities:

The 5-SLN Foundation had the pleasure and honor to meet with the charismatic Father John B. Tamayo, a Salesian missionary-priest from the Philippines who has served the under-privileged in Thailand for the past 40-years. He is currently the Deputy Director of the Skills Development Centre for the Blind in Pakkred, Nonthaburi, Thailand and, 9-months ago, Father John established a specialized school for needy students which currently has 60 pupils who are not only being educated but also offered food and sustenance in a loving and non-dominational environment. Based on our conversation and how 5-SLN can assist Father John with his noble and charitable endeavors, 5-SLN committed to providing computer room facilities to this school. We believe that this tangible donation will provide the greatest benefit to the students with their studies and development. Please click here for the full story.
2015 - Providing Earthquake Disaster Relief to Nepal:
The 5-SLN Foundation matched 5-SLN member contributions and made a significant donation towards earthquake disaster relief in Nepal. This was in response to the following message that was received from 5-SLN Member, Pawan Subedi, Globe Shipping & Logistics of Nepal:
"As you know, the devastating earthquake has made many people die, many are injured. A significant number of people have become homeless and have lost family members. Most of people passing their current lives under tents without food and clean water. As many foreign countries, organizations, offices and individuals are donating to the effected people, we would also like to generate some funds to them as they really in need of food and shelters. Their small contribution to effected Nepalese people would mean a lot in this panic situation. Collected amounts will be distributed through Prime Minister Relief Fund / VDC Offices / CDO offices / NGOs, / INGOs, & Individuals under the tents."