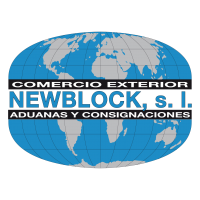 HEAD OFFICE
Newblock S.L.
Av. Paralelo, 93 Ent. 4.
Airport office - Edificio servicios generales Of. A-128 - El Prat - 08820 Barcelona
Barcelona
, 08004,
Spain
Phone : +34 932681568
Fax : +34 933105353
Email :
***@newblock.com
Contact Form
RECENT NEWS
IMPORTANT NEWS - STRIKE CALLED IN SPAIN - STEVEDORES


February 24, Dear fellow partners:After several meetings among Unions and the Infrastructures Ministry in Spain, a strike has been finally called in all Spanish ports, as of 6th March. If this strike is not called...

SPANISH STEVEDORES STRIKES


February 07, There are stevedores undercover strikes going on in most of the Spanish ports. There are old labour disputes among unions and the Spanish government ports authorities. This is causing low going operations,...
Newblock
Newblock S.L. is registered IATA and FIATA agent in Spain, and tax AEO broker, which allows us Newblock handle all inbound/outbound operations and customs clearance requirements in all the Spanish customs, in a professional, timely and quick manner, whichever port or airport in Spain associates need to ship to/from. Newblock's wide range of services enables associates to have a close control and door service, and assuring upmost co-operation at all times, with a maximum of 24 hours replies.
Branches
Service Offered:
- Air Freight Forwarding
- Customs Brokerage
- Logistics Warehousing/Management
- Railroad & Intermodal
- Trucking - Local
- Warehousing - General & Public
- Sea Freight Forwarding
- Distribution/Fullfillment
- Messenger/Courier - Domestic
- Packing/Crating
- Trucking - Long Distance/Brokerage
- Freight Forwarding - Domestic/Land
- Messenger/Courier - International
- LCL Groupage/Consolidation
- Project/Heavy Lift Cargo
- Shink Wrapping
- Warehousing - Bonded, CFS, GO & FTZ

Commodity Offered:
- Aerospace
- Cold Chain/Perishables
- Ships Spares
- AOG/Ships Spares
- Dangerous Goods/Hazmat
- Motor Vehicles
- Textiles, Garments & GOH
- Automotive Parts
- High Value Cargo
- On-Board/Hand Courier
- Pharmaceutical
- Wine and Spirits

OPERATION CONTACT
Mar Frias
Coordinator
Contact