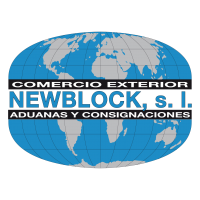 HEAD OFFICE
Newblock S.L.
Av. Paralelo, 93 Ent. 4.
Airport office - Edificio servicios generales Of. A-128 - El Prat - 08820 Barcelona
Barcelona
, 08004,
Spain
Phone : +34 932681568
Fax : +34 933105353
Email :
***@newblock.com
Contact Form
Newblock
Newblock S.L. is registered IATA and FIATA agent in Spain, and tax AEO broker, which allows us Newblock handle all inbound/outbound operations and customs clearance requirements in all the Spanish customs, in a professional, timely and quick manner, whichever port or airport in Spain associates need to ship to/from. Newblock's wide range of services enables associates to have a close control and door service, and assuring upmost co-operation at all times, with a maximum of 24 hours replies.
Branches
Service Offered:
- Air Freight Forwarding
- Customs Brokerage
- Logistics Warehousing/Management
- Railroad & Intermodal
- Trucking - Local
- Warehousing - General & Public
- Sea Freight Forwarding
- Distribution/Fullfillment
- Messenger/Courier - Domestic
- Packing/Crating
- Trucking - Long Distance/Brokerage
- Freight Forwarding - Domestic/Land
- Messenger/Courier - International
- LCL Groupage/Consolidation
- Project/Heavy Lift Cargo
- Shink Wrapping
- Warehousing - Bonded, CFS, GO & FTZ

Commodity Offered:
- Aerospace
- Cold Chain/Perishables
- Ships Spares
- AOG/Ships Spares
- Dangerous Goods/Hazmat
- Motor Vehicles
- Textiles, Garments & GOH
- Automotive Parts
- High Value Cargo
- On-Board/Hand Courier
- Pharmaceutical
- Wine and Spirits

OPERATION CONTACT
Mar Frias
Coordinator
Contact