Aries Global Logistics of the USA joins 5-SLN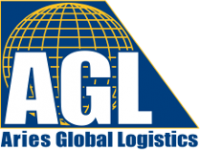 5-SLN is pleased to announce that Aries Global Logistics of Atlanta, Chicago, Cincinnati, Los Angeles, Miami, New York, Philadelphia & Houston, USA has joined our growing and dynamic network.
At Aries Global Logistics, we make your business our business. Aries Global Logistics specializes in high-performance freight forwarding and brokerage services tailored to meet needs in specifically designed programs by getting goods delivered on time and safely to destinations. Meeting objectives shipment-by-shipment is our mission. Headquartered in New York, Aries Global Logistics has 8 owned offices in New York, Chicago, Los Angeles, Houston, Atlanta, Miami, Philadelphia and Cincinnati. Their website is www.ariesgl.com
The 5-SLN global network now represents 160 Members with 287 branch offices in 169 cities in 71 countries with 4,957 Staff and USD 1.6B in Annual Revenues.