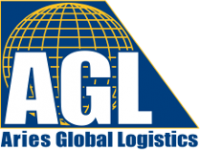 HEAD OFFICE
Aries Global Logistics, Inc.
365 Franklin Avenue
Franklin Square
, NY, 11010,
USA
Phone : +1 516 328 2500
Fax : +1 516 328 2509
Email :
***@ariesgl.com
Contact Form
RECENT NEWS
USA - Italy Cooperation!


November 30, Aries Global Logistics Chicago office recently had the opportunity to collaborate with 5SLN member, Ferrara 2006 kft for the movement of an engine to Hungary on behalf of Ferrara 2006 customer. The shipment...
Attachment: 193-GE engine.jpg
Aries Global Logistics
Aries Global Logistics specializes in high-performance freight forwarding and brokerage services tailored to meet needs in specifically designed programs by getting goods delivered on time and safely to destinations. Meeting objectives shipment-by-shipment is our mission. Headquartered in New York, Aries Global Logistics has 9 owned offices in New York, Chicago, Los Angeles, Houston, Atlanta, Miami, Philadelphia, Cincinnati and Salt Lake City.
Branches