GJ Cargo of Long Beach & Miami, USA joins 5-SLN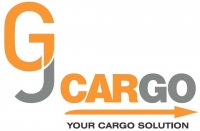 5-SLN is pleased to announce that GJ Cargo of Long Beach & Miami, USA has joined our growing and dynamic network.
GJ Cargo is an air freight forwarding company dedicated and committed to our customer's complete satisfaction. Each shipment receives individual attention from departure to the actual delivery. A widespread network of agents enables us to provide transport services for all types of cargo; to select the best routes; to reduce transit time; to provide competitive rates and arrange for documentation and clearance in the most efficient manner. Their website is www.gjcargo.com
The 5-SLN global network now represents 166 Members with 301 branch offices in 174 cities in 73 countries with Staff and USD in Annual Revenues.