Seiler Logistics of Switzerland joins 5-SLN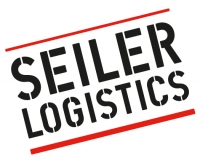 5-SLN is pleased to announce that Seiler Logistics of Berne, Geneva, Zurich & Basel, Switzerland has joined our growing and dynamic network.
At Seiler Logistics, your cargo is our greatest priority! As your freight forwarding partner, Seiler Logistics offers personalized logistic solutions - individual and complete logistic concepts. With a great deal of experience in overall logistics, Seiler Logistics is keen to present efficient procedures in regards to transport demands – worldwide! End-to-end transport chains guarantee exact deadline requirements. Air, ocean or on the road: flexibility signalizes all Seiler Logistics transport relevant services. Their website is http://www.seilerlogistics.ch/en/
The 5-SLN global network now represents 162 Members with 294 branch offices in 174 cities in 73 countries with 4,999 Staff and USD 1.6B in Annual Revenues.