ZHL Logistics of China joins 5-SLN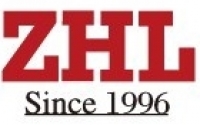 5-SLN is pleased to announce that ZHL Logistics of Ningbo, Shanghai, Shenzhen & Qingdao, China has joined our growing and dynamic network.
ZHL Logistics was established in 1996 in Qingdao and now has branch offices in Shanghai, Ningbo, Shenzhen and cooperative agents in all main Chinese sea ports with more than 180 employees. ZHL Logistics' main services include: * Container/Special container Services * LCL Consolidation services * Air freight service * Customs brokage/Insurance service * Land transportation * Warehouse/ Distribution service. Their website is www.ZHL.cn
The 5-SLN global network now represents 164 Members with 286 branch offices in 166 cities in 73 countries with 4,711 Staff and USD 1.5B in Annual Revenues.