AZ Cargo of Prague, Czech Republic joins 5-SLN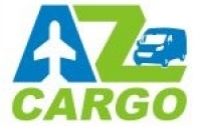 5-SLN is pleased to announce that AZ Cargo of Prague, Czech Republic has joined our growing and dynamic network.
AZ Cargo s.r.o. is a forwarding company specializing in air freight, sea and land freight services. With experiences and foreign partners, AZ Cargo can deliver shipments anywhere in the world. The AZ Cargo staff has experiences in the field since 1990. The company's main emphasis is in good communication with clients, and will arrange everything in such a way that you do only the minimum necessary. Their website is www.azcargo.cz
The 5-SLN global network now represents 160 Members with 275 branch offices in 163 cities in 72 countries with 4,497 Staff and USD 1.5B in Annual Revenues.