Polar Logistics International Oy of Finland joins 5-SLN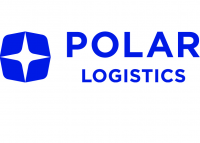 5-SLN is pleased to announce that Polar Logistics International Oy of Helsinki, Finland has joined our growing and dynamic network.
Polar Logistics International OY (Polar Logistics Group) was founded in Helsinki in 2001. Polar has been a certified IATA member since 2005. We provide extensive, tailor-made, logistics solutions to clients all over the world, especially to and from Russia and the C.I.S. We offer a full range of cargo transportation, import / export, forwarding, logistics services, and warehousing. Our cargo transportation services include airfreight, road freight, sea freight and railway transportation. Their website is www.polarlog.com
The 5-SLN global network now represents 157 Members with 271 branch offices in 161 cities in 71 countries with Staff and USD in Annual Revenues.