HEAD OFFICE
Nowakowski Transport sp. z o.o.
Biala Parcela
Biala
, Lodzkie, 98-350,
Poland
Phone : +48 43 842 1700
Fax :
Email :
***@nowakowski-trans.pl
Contact Form
Nowakowski Transport
http://www.nowakowski-trans.pl/
Nowakowski Transport: 25 Years on the international transport market. Specialists dedicated to handling sea, air & road shipments. Established relations with Carriers. The most reliable car fleet. In-depth knowledge of customs issues. Quality Services confirmed with certificates.
Branches
Service Offered:
- Trucking - Local
- Railroad & Intermodal
- NVOCC
- Customs Brokerage
- Air Freight Forwarding
- Sea Freight Forwarding
- Freight Forwarding - Domestic/Land
- LCL Groupage/Consolidation
- Warehousing - Bonded, CFS, GO & FTZ
- Trucking - Long Distance/Brokerage

Commodity Offered:
- Cold Chain/Perishables
- Dangerous Goods/Hazmat
- Textiles, Garments & GOH
- Automotive Parts
- High Value Cargo
- Pharmaceutical

PRIMARY CONTACT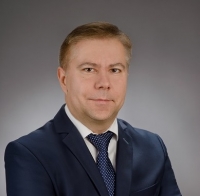 Bartlomiej Trzeciak
Business Development Director
Contact
Service Offered:
- Air Freight Forwarding
- NVOCC
- Railroad & Intermodal
- Trucking - Local
- Sea Freight Forwarding
- Packing/Crating
- Trucking - Long Distance/Brokerage
- Freight Forwarding - Domestic/Land
- LCL Groupage/Consolidation
- Project/Heavy Lift Cargo
- Warehousing - Bonded, CFS, GO & FTZ

Commodity Offered:
- Cold Chain/Perishables
- Dangerous Goods/Hazmat
- Automotive Parts
- High Value Cargo
- Pharmaceutical

PRIMARY CONTACT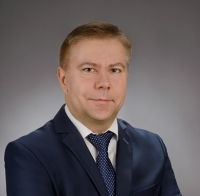 Bartlomiej Trzeciak
Business Development Director
Contact