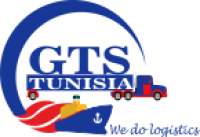 HEAD OFFICE
GTS Tunsia
Rue 8609  D 1- 3  Charguia 1-2035 Tunis carthage
Rue 8609  D 1- 3  Charguia 1-2035 Tunis carthage
Tunis
, Tunisia, 2035,
Tunisia
Phone : +216 71955138
Fax : +216 71955140
Email :
***@gtstunisia.com.tn
Contact Form
Global Transport Services
Global Transport Services " GTS Tunisia ", a Tunisian freight forwarder. As one of the major logistics providers in Tunisia, GTS can provide competitive price and good service. Besides provide Sea Freight, Air Freight service, GTS also offers multi-modal Transportation service,  Warehouse service, Custom Clearance service and Insurance service in Tunisia.
Branches
SALES CONTACT
M abi
Commercial
Contact