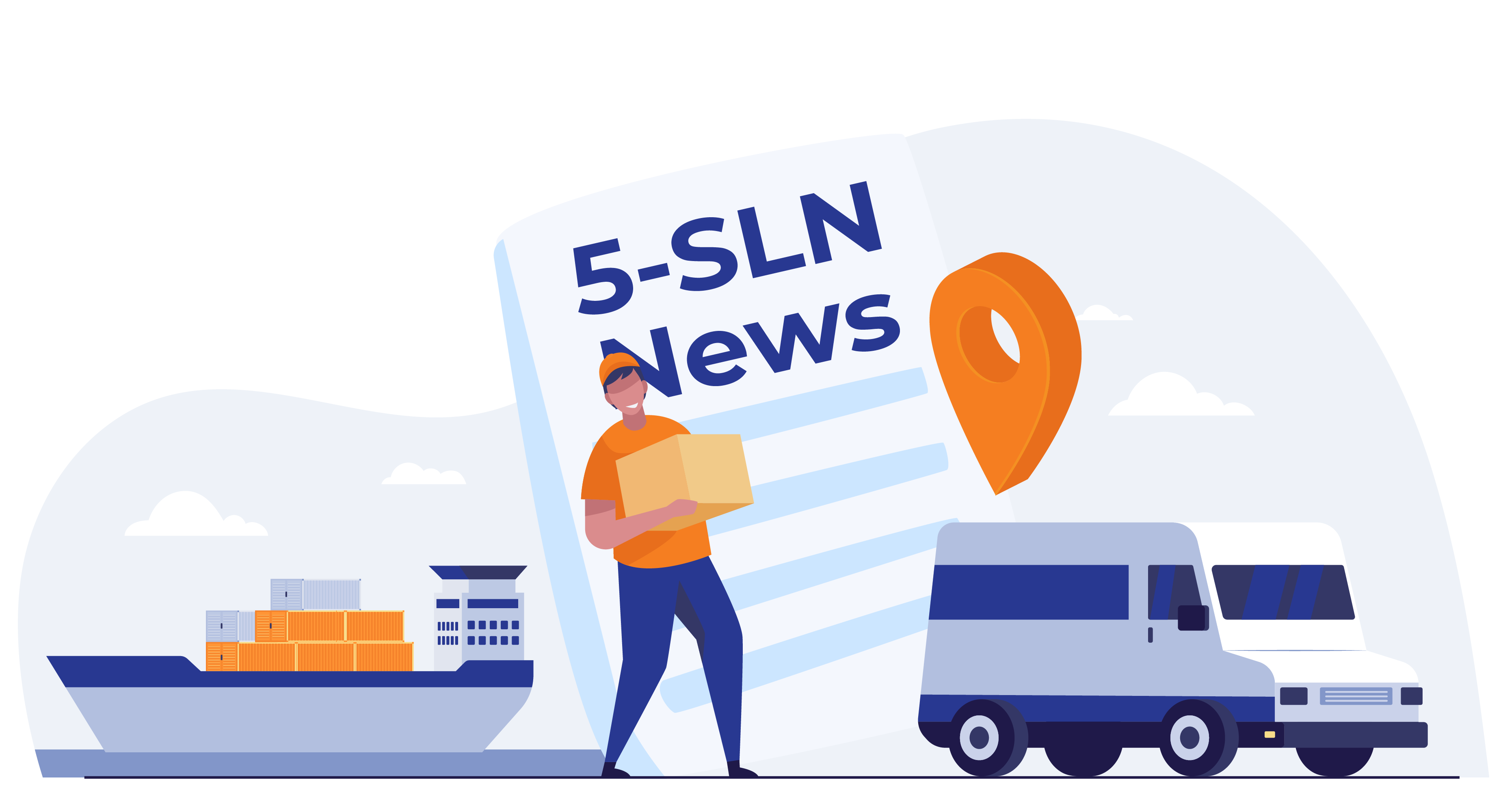 News
The USA trucking capacity is currently very tight and we are facing challenges and increasing cost in FCL, LCL, and Intermodal Trucking. Some Factors at the root of this issue include: * Qualified Truck Driver Availability * Federal Government Mandated ELD(Electronic Logging Devices) * High Economic Demand. All of these factors combined with several severe winter weather conditions in various parts of USA have combined to create maybe the tightest trucking capacity I have seen in 20 years. This trend may continue for some time to come so plan ahead and allow extra time for trucking arrangements.
Dear Partners,
LOGNET team is at your disposal!
for air, sea, road, rail transport services in BALTIC COUNTRIES.
Additional we provide:
Courier services ( to / from Lithuania).
Warehousing.
Custom clearance.
Proofs of origin stamped by chamber of commerce.
Documents authentication.
Extra insurance.
Please feel free to contact me at any time.
Dear Partners
We have just been contacted by a company in Chile asking for our office details in their country, You can find enclosed the falsified Bill of Lading, mis-using our company name. We have informed the receiver accordingly about this incorrect copy B/L.
Attachment:
169-BILL OF LADING CHILE (002).pdf
Dear China brother stations,

We have new services to support all of yours shipment from Thailand to China.

We are pleased to announce on the commencement of the "Singapore Qinzhou Shuttle Service" (SQS) on 28 January 2018 (Sunday) from Thailand to Qinzhou, China with only 4 days direct service.

This weekly service will be plying the rotation Singapore (SGSIN) - Laem Chabang (THLCH) - Qinzhou (CNQZH) - Singapore (SGSIN) with 2 vessels on a 14 days round trip each.

Terminal Info Laem Chabang: Eastern Sea Laem Chabang Terminal Co. Ltd (ESCO) Qinzhou: Beibu Gulf -

Marketing team Dry and Reefer marketing [email protected]; [email protected] and [email protected]

If you have any questions please feel free to contact us.

Respect yours,
Chalee.
+66 (0)82 091 2000
Attachment:
168-PGI-advertising.png
Dear Fellow members,
We're pleased to announce that we ZHL open new offce in Yantai on Jan.01,2018.
Now we have own offices in Qingdao, Shanghai, Ningbo, Tianjin, Shenzhen, Guangzhou, Weihai, Zhengzhou, Xi'an, Yantai with more than 250 staff.
We ZHL only focus on the mainland China and will provide our best rates and services here to our fellow members.
Attachment:
167-yantai.jpg
Arian Worldwide Logistics Pte Ltd. was chosen from among 3 other logistics companies to assist "LOGAN OIL TOOLS" to help them in the relocation from Singapore to another country.
Jobscope: Pack / Crate / Lift and stuff in 35 TEUS live load.
Pictures attached.
Attachment:
166-Final Crating.jpg