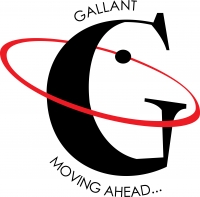 HEAD OFFICE
Gallant Freight and Travels Pvt Ltd
117 Adarsh Industrial estate
Mumbai
, 400067,
India
Phone : +91 22 67681313
Fax :
Email :
***@gallantfreight.com
Contact Form
Gallant Freight and Travels
https://www.gallantfreight.com/
Gallant Freight-INDIA (The One Stop Cost Effective Shop for Comprehensive Freight Solutions) with its HQ in Mumbai believes in being Reliable,Efficient & Competitive,and delivering on promises. Gallant is a reputed IATA approved/MTO registered Cargo agent handling conventional Air/Ocean Freight+DDU/DDP/EXW shipments/Last mile deliveries/Cross Trade & specializes in Pharma,Garments,Eng/Haz goods, etc. Being in trade for more than 35 yrs with PAN INDIA presence; we have very good buying power.
Branches
Service Offered:
- Shink Wrapping
- Warehousing - Bonded, CFS, GO & FTZ
- Air Freight Forwarding
- Project/Heavy Lift Cargo
- Neutral/Wholesale Forwarding
- Freight Forwarding - Domestic/Land
- Packing/Crating
- Distribution/Fulfilment
- Sea Freight Forwarding
- Warehousing - General & Public
- Trucking - Local
- Railroad & Intermodal
- Customs Brokerage

Commodity Offered:
- Pharmaceutical
- High Value Cargo
- Automotive Parts
- Textiles, Garments & GOH
- Motor Vehicles
- Dangerous Goods/Hazmat
- AOG/Ships Spares
- Ships Spares
- Cold Chain/Perishables
- Aerospace