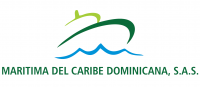 HEAD OFFICE
Maritima Del Caribe Dominicana SAS
Puerto Rio Haina, Margen Oriental, Edificio Navieros, 2do piso.
Santo Domingo
, 10103,
Dominican Republic
Phone : +1 809 5396611
Fax :
Email :
***@mcd.com.do
Contact Form
Maritima Del Caribe Dominicana
Since 1995 Maritima del Caribe Dominicana has been offering quality logistic services. Highly recognized and valued by most major accounts in all industries, with presence in all Logistics Points of the DR. They're part of the Largest Logistics group at D.R. Offering a full range of Logistics Service. With more than 25 years in the market, they emphasize their team has vast experience tailoring customers' needs to expectations from a box to Large-Scale solutions.
Branches
Service Offered:
- Air Freight Forwarding
- Customs Brokerage
- Logistics Warehousing/Management
- NVOCC
- Trucking - Local
- Warehousing - General & Public
- Sea Freight Forwarding
- Distribution/Fullfillment
- Packing/Crating
- Project/Heavy Lift Cargo
- Warehousing - Bonded, CFS, GO & FTZ
- Air Charter Broker
- Airline GSA
- Railroad & Intermodal
- Messenger/Courier - Domestic
- Ship Brokers/Charterers
- Trucking - Long Distance/Brokerage
- Freight Forwarding - Domestic/Land
- Messenger/Courier - International
- Port/Ship Agency
- Ship Owners & Steamship Lines
- Vassel Managers and Vassel Operators
- LCL Groupage/Consolidation
- Neutral/Wholesale Forwarding
- Shink Wrapping

Commodity Offered:
- Cold Chain/Perishables
- Ships Spares
- Dangerous Goods/Hazmat
- Motor Vehicles
- Textiles, Garments & GOH
- Automotive Parts
- High Value Cargo
- Trade Show, Events & Entertainment
- Boat Shipping
- Pharmaceutical
- Wine and Spirits
- Live Animals
- AOG/Ships Spares
- On-Board/Hand Courier