HEAD OFFICE
Interglobal Forwarders, Inc.
1000 West Poinsett Street
PO Box 1516
Greer
, SC, 29650,
USA
Phone : +1 8648794852
Fax : +1 8648796422
Email :
***@interglobalforwarders.com
Contact Form
RECENT NEWS
Tight Trucking Market USA


February 08, The USA trucking capacity is currently very tight and we are facing challenges and increasing cost in FCL, LCL, and Intermodal Trucking. Some Factors at the root of this issue include: * Qualified...
Interglobal Forwarders
Independent freight forwarder and customhouse broker with over 30 years experience in air and ocean cargo and customs brokerage; national permit for imports, licensed customhouse broker, licensed freight forwarder. Worldwide services available primary and efficient services regionally in Southeastern United States. Interglobal Forwarders is based at Greenville-Spartanburg International Airport located 150 miles from Atlanta and 100 miles from Charlotte and 250 miles from Charleston.
Branches
Service Offered:
- Air Freight Forwarding
- Customs Brokerage
- Sea Freight Forwarding
- Trucking - Long Distance/Brokerage
- Trucking - Local
- Warehousing - General & Public

Commodity Offered:
- Textiles, Garments & GOH
- Automotive Parts

PRIMARY CONTACT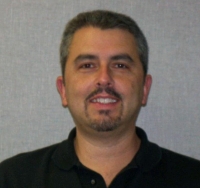 Steve Dew
President
Contact
FINANCE CONTACT
Accounts
Accounts
Contact