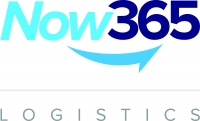 HEAD OFFICE
Now365 Logistics Limited
32 Hill Street
Onehunga
Auckland
, 1061,
New Zealand
Phone : +64 9 283 0272
Fax : +64 09 283 0276
Email :
***@now365.co.nz
Contact Form
Now365 Logistics
Now365 Logistics Limited is an independently owned New Zealand company. With over a decade of industry experience, with an agile, innovative approach to logistics challenges, you can rely on us for honest reliable advice. Our business is built on three core pillars of Integrity, Reliability & Trust. Simply put, we say what we do and do what we say!
Branches
Service Offered:
- Air Freight Forwarding
- Airline GSA
- Customs Brokerage
- Logistics Warehousing/Management
- NVOCC
- Railroad & Intermodal
- Trucking - Local
- Warehousing - General & Public
- Sea Freight Forwarding
- Packing/Crating
- Freight Forwarding - Domestic/Land
- LCL Groupage/Consolidation
- Neutral/Wholesale Forwarding
- Project/Heavy Lift Cargo
- Shink Wrapping
- Warehousing - Bonded, CFS, GO & FTZ

Commodity Offered:
- Cold Chain/Perishables
- Dangerous Goods/Hazmat
- Motor Vehicles
- Automotive Parts
- High Value Cargo
- Trade Show, Events & Entertainment
- Boat Shipping
- Household/Relocation/Personal Effects
- Pharmaceutical
- Wine and Spirits

Service Offered:
- Air Freight Forwarding
- Airline GSA
- Customs Brokerage
- Logistics Warehousing/Management
- NVOCC
- Trucking - Local
- Warehousing - General & Public
- Sea Freight Forwarding
- Trucking - Long Distance/Brokerage
- LCL Groupage/Consolidation
- Project/Heavy Lift Cargo
- Warehousing - Bonded, CFS, GO & FTZ

Commodity Offered:
- Cold Chain/Perishables
- Dangerous Goods/Hazmat
- Motor Vehicles
- Automotive Parts
- High Value Cargo
- Trade Show, Events & Entertainment
- Boat Shipping
- Household/Relocation/Personal Effects
- Pharmaceutical
- Wine and Spirits

OPERATION CONTACT
Juan Agudelo
Operations / Customer Services
Contact