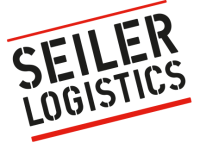 HEAD OFFICE
Seiler Logistics AG
Taubenstrasse 3
St. Gallen
, 9008,
Switzerland
Phone : +41 71 246 00 60
Fax :
Email :
***@seilo.ch
Contact Form
RECENT NEWS
Seiler Logistics changes email domain


November 05, Hello everyone:We have recently changed our domain from seilerlogistics.ch to seilo.chEmail received under the old domain will be automatically fowarded.Freundliche Grüsse | Best regards, Philipp...
Seiler Logistics
As your freight forwarding partner, Seiler Logistics offers personalized logistic solutions - individual and complete logistic concepts. With a great deal of experience in overall logistics, Seiler Logistics is keen to present efficient procedures in regards to transport demands – worldwide! End-to-end transport chains guarantee exact deadline requirements. Air, ocean or on the road: flexibility signalizes all Seiler Logistics transport relevant services.
Branches