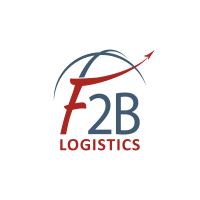 HEAD OFFICE
F2B Logistics
42 Boulevard Abdelmoumen, Résidence Walili Street, 7ème étage, n°51
Casablanca
, 20050,
Morocco
Phone : +212 522991941
Fax : +212 522991951
Email :
***@f2blogistics.com
Contact Form
F2B Logistics
F2B Logistics is a Moroccan freight forwarding and logistics company with considerable years of experience based in Casablanca. F2B Logistics offers personalized solutions to and from any place worldwide with keeping the shipper or consignee informed at every step. F2B Logistics is able to offer competitive rates through our worldwide network of partners. All services are available from all major cities in the world.
Branches
Service Offered:
- Air Freight Forwarding
- Customs Brokerage
- Logistics Warehousing/Management
- Railroad & Intermodal
- Trucking - Local
- Warehousing - General & Public
- Sea Freight Forwarding
- Distribution/Fullfillment
- Messenger/Courier - Domestic
- Packing/Crating
- Trucking - Long Distance/Brokerage
- Freight Forwarding - Domestic/Land
- Messenger/Courier - International
- LCL Groupage/Consolidation

Commodity Offered:
- Aerospace
- Cold Chain/Perishables
- Ships Spares
- AOG/Ships Spares
- Dangerous Goods/Hazmat
- Motor Vehicles
- Textiles, Garments & GOH
- Automotive Parts
- High Value Cargo
- On-Board/Hand Courier
- Trade Show, Events & Entertainment
- Household/Relocation/Personal Effects
- Pharmaceutical

PRIMARY CONTACT
Jihane Kherbach
Business Development Representative
Contact