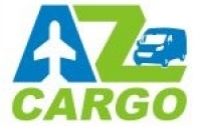 HEAD OFFICE
AZ Cargo s.ro.
Aviaticka 12/1048
Prague
, CZ, 16100,
Czech Republic
Phone : +420 220114521
Fax : +420 220113772
Email :
***@azcargo.cz
Contact Form
AZ Cargo
AZ Cargo s.r.o. is a forwarding company specializing in air freight, sea and land freight services. With experiences and foreign partners, AZ Cargo can deliver shipments anywhere in the world. The AZ Cargo staff has experiences in the field since 1990. The company's main emphasis is in good communication with clients, and we will arrange everything in such a way that you do only the minimum necessary.
Branches
Service Offered:
- Air Freight Forwarding
- Customs Brokerage
- Railroad & Intermodal
- Trucking - Local
- Sea Freight Forwarding
- Packing/Crating
- Freight Forwarding - Domestic/Land

Commodity Offered:
- Cold Chain/Perishables
- Live Animals
- Ships Spares
- AOG/Ships Spares
- Dangerous Goods/Hazmat
- Textiles, Garments & GOH
- Automotive Parts
- High Value Cargo
- On-Board/Hand Courier
- Trade Show, Events & Entertainment
- Household/Relocation/Personal Effects
- Pharmaceutical
- Wine and Spirits