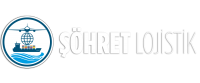 HEAD OFFICE
Şöhret DIS. TIC. INS. VE LOJISTIK
Yeni Mah. 5302 Sok. No:4 Kat:4 / 7
Port Plus X Large Akdeniz
Mersin
, 33050,
Turkey
Phone : +90 3245040041
Fax : +90 3245040043
Email :
***@sohretlojistik.com
Contact Form
Sohret Foreign Trade and Logistics
Şöhret Foreign Trade and Logistics was established in 2005 to contribute to the economy of Turkmenistan and Turkey. Together with the Ministry of Textile and Trade of Turkmenistan, it has reached a trade volume of 250 million USD since 2006. Şöhret Foreign Trade and Logistics is advancing with trade with countries such as Turkey, Turkmenistan, USA, Russia, Ukraine, Poland. Its main fields of activity are in the fields of Textile, Iron and Steel, Food production, etc.
Branches
Service Offered:
- Logistics Warehousing/Management
- Trucking - Local
- Sea Freight Forwarding
- Trucking - Long Distance/Brokerage
- Freight Forwarding - Domestic/Land
- Port/Ship Agency
- LCL Groupage/Consolidation
- Project/Heavy Lift Cargo

Commodity Offered:
- Cold Chain/Perishables
- Dangerous Goods/Hazmat
- Motor Vehicles
- Textiles, Garments & GOH
- Automotive Parts
- High Value Cargo
- On-Board/Hand Courier
- Pharmaceutical
- Wine and Spirits