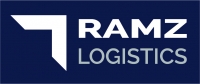 HEAD OFFICE
RVMZ SA de CV (Ramz Logistics)
Av Fundadores 955 Int 2024
Valle del Mirador
Monterrey
, Nuevo León, 64750,
Mexico
Phone : +528112449795
Fax :
Email :
***@ramz.com.mx
Contact Form
RVMZ SA de CV (Ramz Logistics)
Ramz Logistics started its path in the international transport sector in Monterrey, Mexico in 2017. Since then Ramz has consolidated its activities as a forwarding agent, increasing its services and giving special solutions for logistics needs all across the world. As a dynamic company, Ramz Logistics changes with the global environment, with a main goal of providing excellent service to customers and partners so that shipments arrive on time at their destinations.
Branches
Service Offered:
- Air Freight Forwarding
- Customs Brokerage
- Logistics Warehousing/Management
- Trucking - Local
- Warehousing - General & Public
- Sea Freight Forwarding
- Trucking - Long Distance/Brokerage
- Freight Forwarding - Domestic/Land
- Messenger/Courier - International

Commodity Offered:
- Aerospace
- Motor Vehicles
- Textiles, Garments & GOH
- Automotive Parts
- High Value Cargo

PRIMARY CONTACT
Info
Info
Contact