HEAD OFFICE
NTG Air & Ocean Oy
Huurrekuja 2
Vantaa
, 04360,
Finland
Phone : +358 45 77505119
Fax :
Email :
***@ntgairocean.com
Contact Form
NTG Air & Ocean (Formerly Polar Logistics)
NTG Global Finland Oy (formerly Polar Logistics Suomi Oy) is part of Nordic Transport Group A/S, the fastest growing Danish forwarding company in the Nordics. Based in 20 European countries with about 750 employees working at 49 legal entities at 50 offices, NTG offers all types of logistics services especially to/from Scandinavia, Eastern Europe, Russia & the C.I.S. You can rely on consistently high-quality transport and service – every single time you do business with NTG.
Branches
Service Offered:
- Air Freight Forwarding
- Customs Brokerage
- NVOCC
- Sea Freight Forwarding
- Trucking - Long Distance/Brokerage
- Freight Forwarding - Domestic/Land
- Project/Heavy Lift Cargo
- Warehousing - Bonded, CFS, GO & FTZ

Commodity Offered:
- Aerospace
- Ships Spares
- AOG/Ships Spares
- Dangerous Goods/Hazmat
- Motor Vehicles
- Textiles, Garments & GOH
- Automotive Parts
- High Value Cargo
- Pharmaceutical

PRIMARY CONTACT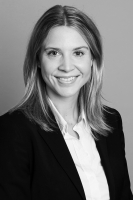 Linda Nyberg
Sales Manager
Contact
SALES CONTACT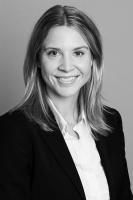 Linda Nyberg
Sales Manager
Contact